What is Mindfulness?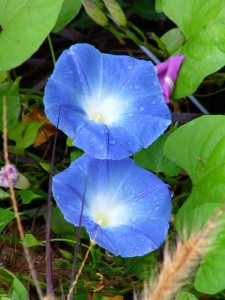 Mindfulness is about developing our capacity to pay attention to the present moment without judgment or distraction. This enables us to increase our awareness of our habitual reactions to difficult situations and develop more skilful ways of responding, opening us to possibilities for change.
Mindfulness is not something that you have to "get" or acquire. It is already within you – a deep internal resource available and patiently waiting to be reawakened and used in the service of learning, growing and healing.
Mindfulness involves attending carefully to our experience when difficult situations or moods arise to bring awareness to the reactive patterns that lead to downward spirals in mental and physical health. We learn to increase our ability to be compassionate to ourselves and to others, reducing the judgment and thinking that increase suffering. A variety of meditative and cognitive behavioural methods are used to manage these states more skilfully.
Mindfulness based interventions have benefited people reporting a variety of conditions and concerns:
Stress – including work, school, family, financial, illness, aging, grief, uncertainty about the future and feeling "out of control".
Medical conditions – including chronic illness or pain, high blood pressure, fibromyalgia, cancer, heart disease, asthma, GI distress, skin disorders.
Psychological distress – including anxiety, panic, depression, fatigue and sleep disturbances.
Prevention and Wellness – including health enhancement and wellness focused on prevention and learning the "how" of taking good care of yourself and feeling a greater sense of balance.
Mindfulness-based cognitive therapy or MBCT has been shown to halve the rate of depression relapse in clients with three or more previous episodes of major depression.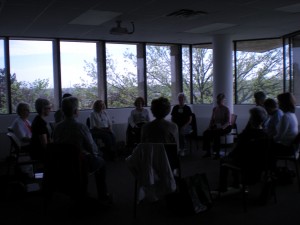 This approach to reducing stress can be taught in both individual and group sessions.
Mindfulness Based Stress Reduction (MBSR) Groups
MBSR is highly respected within the medical community. It is not offered as an alternative to traditional medical and psychological treatments but as a compliment to these approaches. Doing what you can do for yourself, coupled with what your physician cna do for you, can be far more effective than either approach used on its own.
The MBSR program is a formal eight-week program with a daylong intensive that was created by Jon Kabat-Zinn in 1979. The program is challenging and life-affirming. Participating in the MBSR program requires an ongoing commitment to yourself. You will be asked to attend all classes, including the one-day weekend retreat, and to practice daily home assignments for 45-60 minutes a day.
I have  had the pleasure of offering Mindfulness based groups in Toronto for a number of years and am currently accepting referrals for the upcoming course. Please send me a message or check the workshop page for next start date.
Cancellation and Refund Policy:
If we cancel your course, you are entitled to a full course refund.
If you wish to withdraw from a course, notice of withdrawal must be given by email to [email protected]. If you wish to withdraw prior to two weeks before the start of the course, you will receive a refund of course fees less a $50.00 processing fee per course. If you wish to withdraw prior to the first class taking place, up to the day before, you will be entitled to a 75% refund of tuition, less the $50.00 processing fee.
There will be no refund if you wish to withdraw after the course starts.