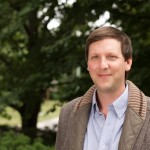 Larry Borins is a Marriage and Family Therapist dedicated to helping couples, families, individuals and youth create sustainable and positive changes. Larry's practice is collaborative, inclusive, client centered and sensitive to culture, gender and spirituality. Larry has extensive experience working with people to reduce stress, anxiety and depression. His expertise also focuses on preventing relapse, improving marriages and supporting individuals and families through life's many transitions, challenges and pivotal moments.
Along with his independent consulting practice, Larry is best known for his group leadership and dynamic presentation style. Having facilitated numerous workshops on the topic of Mindfulness – Based Cognitive Therapy and Mindfulness Based Stress Reduction for health care professionals, caregivers, families and youth throughout Canada since 2006, Larry continues to provide customized training and consultation in both the private and non-profit sector.
Larry has received advanced training in Mindfulness, Cognitive Behavioral Therapy, and Emotionally Focused Couples Therapy and was awarded his M.S.W. from Wurzweiler School of Social Work in New York City.