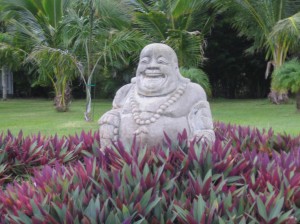 A Customized In-House Training Program for Health Care Professionals and Front Line Workers
The Mindfulness-Based Cognitive Therapy (MBCT) Program is a psycho-education intervention for health care professionals. MBCT is an integration of elements of two well researched approaches including Cognitive Behavioral Therapy and Mindfulness-Based Stress Reduction (MBSR).
Mindfulness-based practice helps clinicians and clients to cultivate present moment awareness, transform one's relationship and response to difficult emotions, thoughts and stressors. This can also help therapists to be more empathic and improve their therapeutic alliance with clients through acceptance, de-centering and mindful enquiry. Instead of reacting in automatic ways, participants will learn to respond to situations in an intentional and skillful manner. Through this experiential, evidenced based learning process, participants will explore the application of mindfulness and CBT practices in working with clients.
Mindfulness-based cognitive therapy has been shown to halve the rate of depression relapse in patients with three or more previous episodes of major depression.
LEARNING OBJECTIVES
The objectives of this program for both personal and professional development are to:
Gain a better understanding of the Pathophysiology of Stress & Depression
Experience formal and informal Mindfulness practices
Develop skills that cultivate the therapeutic relationship (ie. Empathy, Emotional Intelligence and Concentration)
Use CBT evidence-based tools with clients
Become familiar with relevant neuroscience research on the brain-mind.
NEXT STEPS
To learn more about customizing and bringing this program to your location, for your staff, call or email us today for a non-obligation consultation (416) 546–5511
or visit www.tapestudies.com